Exclusive spaces for your meetings and events
Find your space in Barcelona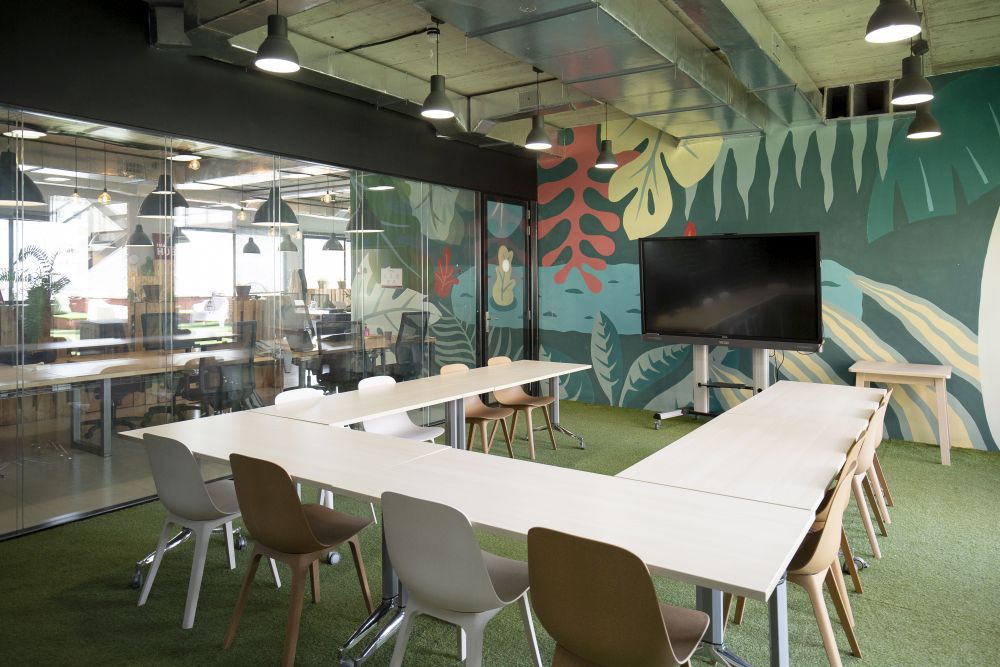 Discover the different spaces for events at Impact Hub Barcelona, ​​​​in Poblenou district.
Your team will enjoy our meeting room Pacífica, in addition to other spaces, and a large terrace.
The Meeting Room Pacífica is a space with an original and inspiring design that transmits creativity and motivation. It is a spacious and bright room. Where a dynamic and innovative work environment is easily built.
This and other meeting rooms are waiting for your teamwork sessions, workshops and trainings, among other activities; since they are fully equipped and we adapt them especially to your needs. In addition to that, all of them give you the right to access to our spectacular terrace.
A mixed proposal that combines the best of the physical space and digital solutions, to generate two equally impactful experiences for both on-site and remote attendees. We combine the use of virtual rooms, with unlimited capacity, with access to a physical room with capacity for 60 people and technologically equipped (cameras, spotlights, etc.), from which to launch your hybrid event with the highest technical quality.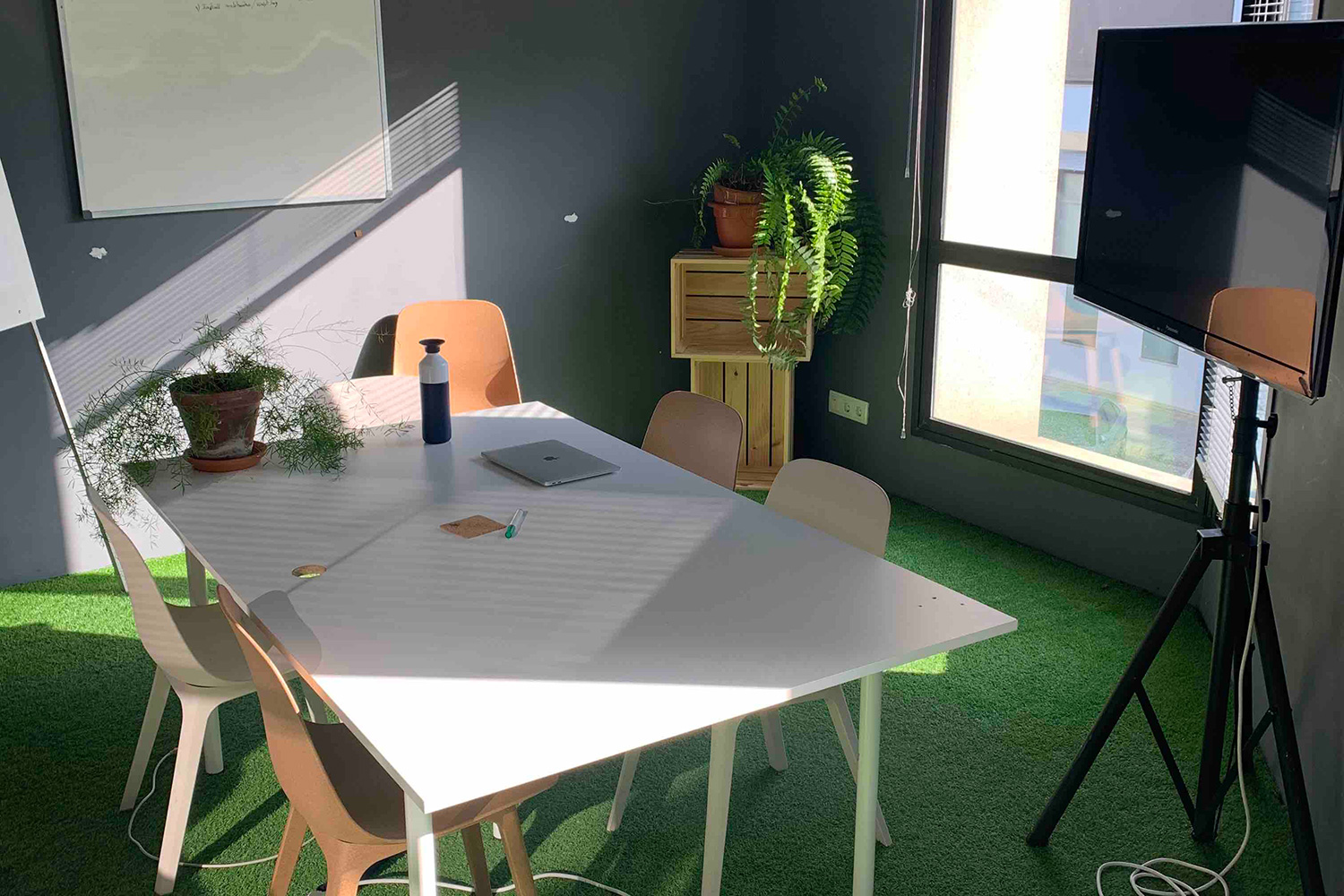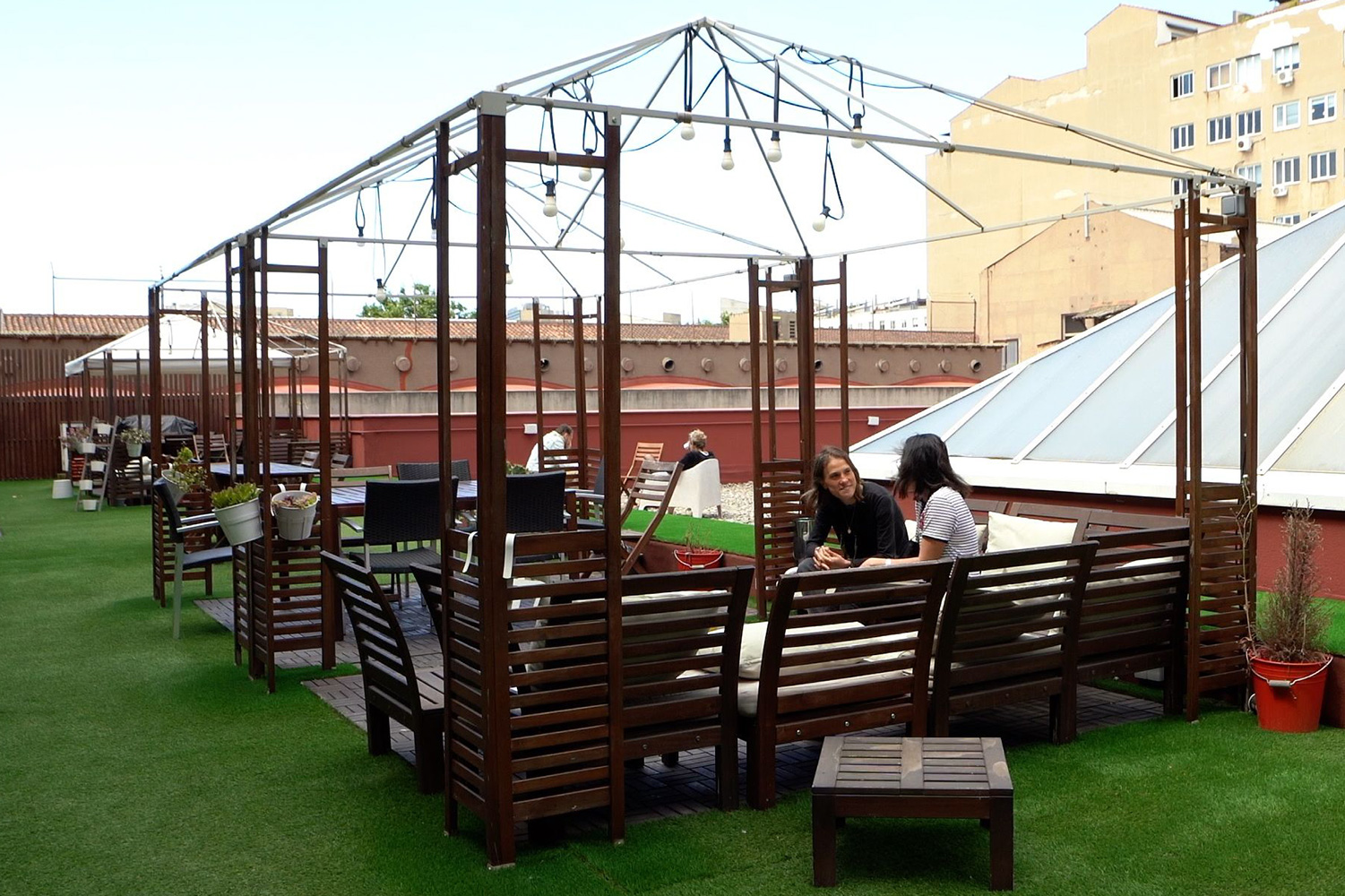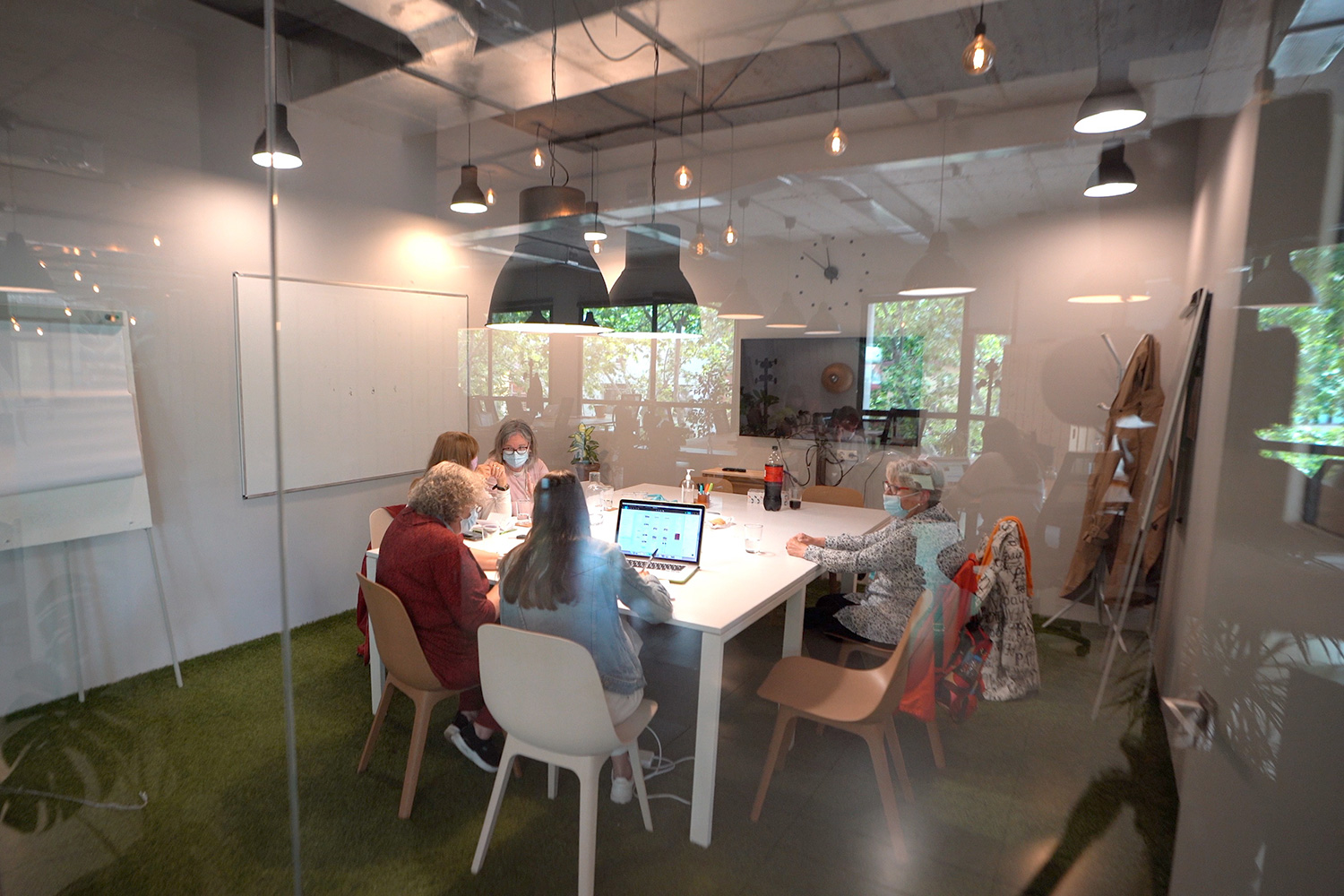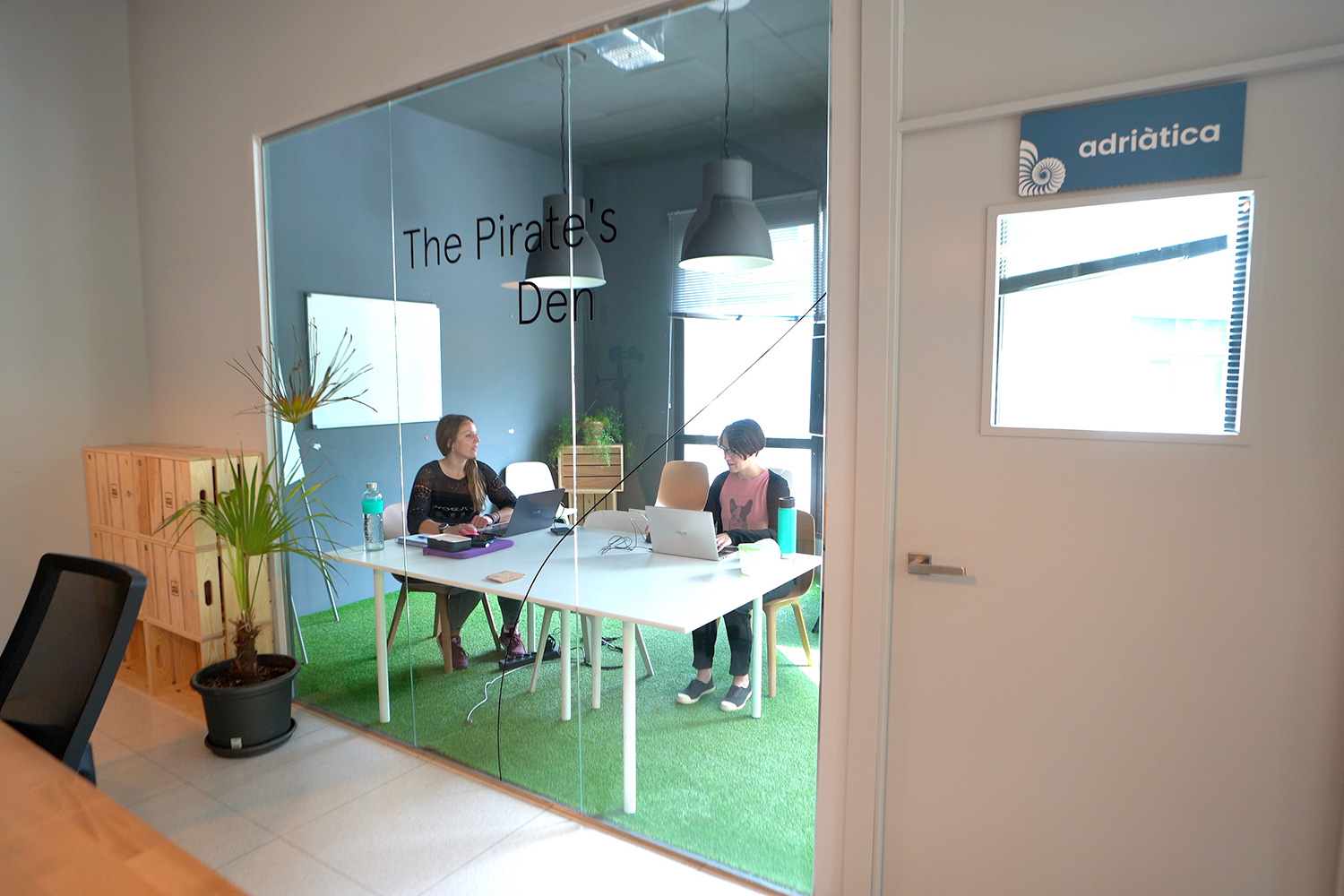 All our spaces are equipped with a projector or screen for your presentations. Should you need technical support, do not hesitate to let us know.
We use biodegradable materials and recycle the waste generated after the events.
Choose the furniture and the layout of the room to adapt it to your event.
We welcome the participants, take them to the room in question and provide them with Internet connection.
Magnify the impact of your event thanks to our audiovisual support and live broadcast.
We offer you a catering service that includes healthy and ecological options.
We offer you process facilitators for your meetings, a host for your events and a team of visual designers.
In need of a host or speaker? Let us know and choose your favourite from our broad range of experts online.
Request more information about the rooms